2010 Calendar Photo Submissions
Time to submit your photos for consideration for the AW 2010 Calendar!
You have until July 19th to submit your photos.
HOW: Via our online submission form. Digital images only. Images must be available as high-resolution files (suitable for printing at 13″+ on the longest side) for inclusion in the calendar without monetary compensation. Maximum 10 photo entries per person.
WHO: Any and all photographers, from professionals to complete novices. Have you taken a photo before? Then you're ready to participate.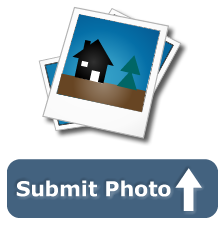 WHY: Imagine, your photo proudly looking out over the living rooms, garages, and gear sheds of American Whitewater enthusiasts. Some for up to 31 days at a time! Plus, if your photo is chosen for inclusion, you'll receive a free copy of the calendar!
WHAT: Photos featuring American rivers with any and all types of river-going crafts. Action and extreme photos will be just as welcomed as frames of flatwater and near river activities. Special consideration will also be given to photos that feature one of AW's ongoing river projects or past successes in some way. A partial list of these areas is featured below (in no particular order). Remember: Your photo does NOT have to be of one of the rivers listed below to be considered, they're only suggestions.